Testimonials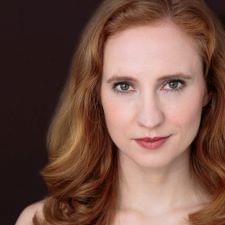 I had never really connected with a voice teacher until I met Anna. I feel, for the first time, like someone is speaking my language. I understand my voice now as my own, instead of what a teacher tells me I should sound like, or trying to fit into a sound or measure up to an idea in my head. It feels like I'm uncovering the voice that I have inside, but have never heard until now. Lessons are engaging, challenging and they are a partnership from beginning to end!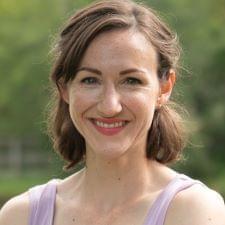 I've been studying voice with Anna Winthrop for two years now, and she is unlike any vocal teacher I've ever worked with. Her approach is unique and individualized to my specific vocal needs, and she knows how to explain proper vocal technique in a way that is clear and totally accessible. Under her tutelage, my voice has improved dramatically, and I'm now able to take on songs that previously would have been too difficult. Anna has given me great repertoire suggestions, and has also shared endless words of wisdom in regards to the audition process and the business of acting as well. As a person, she is enthusiastic, supportive, and selfless, and her personality makes the process that much more enjoyable! Anna has taught me how to be more expressive vocally and how to belt effortlessly and with flawless technique. I wholeheartedly recommend her to anyone, regardless of the musical style they specialize in, looking to improve their voice and technique!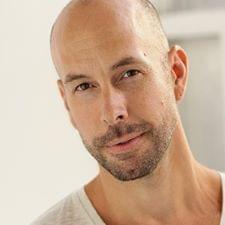 My experience with Anna has been so incredible. She has helped me prepare for auditions, expertly gifting me with technique, breath, tone, relaxation, ease, and sculpting a dynamic performance arc out of the material. She specifically addresses the needs of the modern musical theatre actor, and has helped me to become more agile and versatile, allowing me to sing in a myriad of styles often within the same show or even song. Anna pulls from an amazing education and life of experience onstage to help her students achieve grace amidst the pressure, tumult, and joy of modern theatre. All of this in a gorgeous studio for an insanely affordable price!!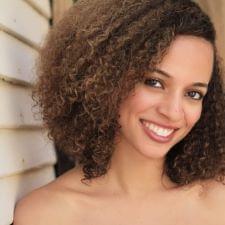 Anna Winthrop is a phenomenal teacher. Her strength lies in her technical articulateness combined with her understanding and patience for my process as a student. I always feel comfortable with her, especially since I know that she is a working actress/singer herself. She knows how to incorporate instruction on relieving tension, acting a song, having fun....basically you name it, she knows how to do it! Anna puts me at ease even when I am cracking, yet I trust her to tell me the truth when I need it. I recommend her ten times over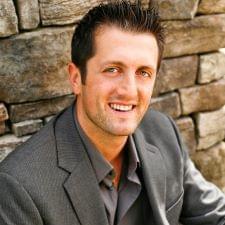 I thought I knew how to sing before I began lessons with Anna. I had been singing my whole life, but had never been formally trained. I figured I had a lot to learn, but I didn't realize the scope and breadth of what I didn't know. Anna possesses a very comforting ability to communicate both the abstract and practical, physical yet difficult to grasp concepts involved in singing properly, and she does so with an ease and personal touch that allows to the student to completely relax and focus on the task at hand. She's completely renovated the way I produce sound, and in the process has given me a renewed confidence and determination to put into practice the techniques I've learned from her. It's a wonderful feeling to know I've found someone I can constantly return to to gently remind me to not fall back into my old bad habits.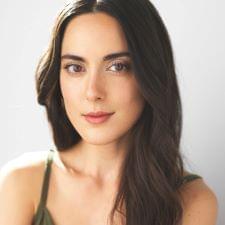 Anna was my voice teacher for 3 years at NYU Steinhardt for music theater/vocal performance. I feel so lucky to have had her as a teacher. When I started, I had never taken any formal training and felt like I had a lot to learn. Anna gave me tools that I still use to this day for my specific voice. She helped develop a language through our lessons that made the concepts easier to comprehend. Anna was not only extremely connected to the technical aspect of singing, but also the artistic side. She always placed an emphasis on telling a story through music, and that was my favorite thing about being a student of hers. As a performer, she was always pushing me to know what I was singing about and why I was singing. I cannot say enough amazing things about her as a teacher and as a human being! Thank you Anna!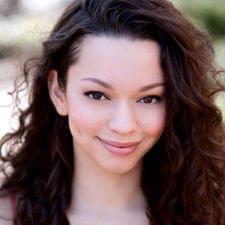 Anna is an incredibly talented and knowledgeable teacher. She helped me to reach all of my singing goals in the time that I worked with her, and the skills and vocal awareness she imparted to me have been incredibly useful in my professional life. She is a wonderful teacher and lovely person!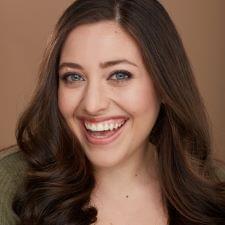 Anna was my voice teacher at NYU Steinhardt in the Vocal Performance program. In addition to her warm and welcoming personality, she was a tremendous help in transforming my voice for the better! She is wonderful at helping to visualize different parts of the voice as an instrument, and she not only helped me to expand the flexibility and ease of my head voice, but also helped me explore my lower register, while seamlessly bridging the gap between the two.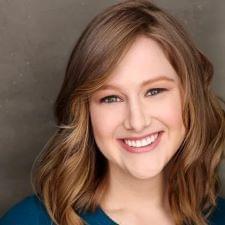 I had the pleasure of studying with Anna throughout my masters program at NYU. She pushed me as a singer/performer each week during my lessons, through attention to detail in pitch, rhythm, memorization, dramatic circumstances, and vocal freedom. I came to her stuck vocally, and she helped me find a "free" sound within my voice. I was able to move more air, transition through registers without large shifts or drops, and I'm so thankful for her guidance. She is able to look at your voice objectively, and see where you are each lesson. Because we as singers are connected physically to our instrument, sometimes my days would get the best of me and affect me emotionally and she would help me use it or help me work through it during lessons. I love my voice and how it has grown. I HIGHLY recommend starting your vocal journey with her.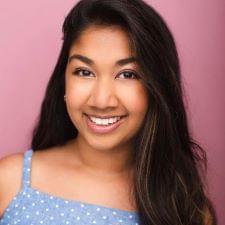 I worked with Anna during my first year of college and absolutely loved her teaching style! She helped me expand on my previous training, and taught me new techniques that I'll use forever. She is a supportive and wonderful teacher, and i'm so grateful to her for helping me shape my voice!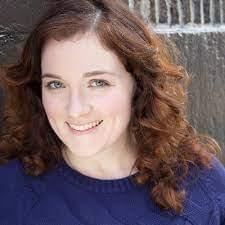 Anna Winthrop is a rare find of a voice teacher. Her instruction is clear and specific, and she follows exercises with an explanation of how they effect the vocal mechanism. She is a great champion of her students, combining her technical expertise with her performance experience. I have always found her to be helpful and accomodating, happy to direct her students to good technique and great performance.
After having a vascular polyp removed from my vocal cord, I started studying with Anna four years ago. With her great passion for teaching proper technique she gave me confidence and had me singing stronger than ever. Anna also has a gentle heart and makes me feel comfortable, allowing me to truly enjoy getting to the next level in my singing journey.
I find voice lessons with Anna both deeply enjoyable and thorough. She's great with technique and doesn't let you off the hook easily! At the same time, she makes sure that there is enough time to enjoy the songs you are working on, while giving you very to-the-point feedback. She is highly focused (and fun) and definitely put me on the road to viewing my voice as a professional instrument
I can't recommend Anna highly enough. She has a solid, comprehensive technical background combined with a fun delivery. Anna has led me forward, enabling me to make consistent progress over my two years studying with her.
The first criterion in anyone's mind, when looking for an instructor, is technical prowess. Yet most people neglect the fact that all the skill and knowledge in the world comes to nothing without the ability to convey it. Anna, apart from being exceptionally versed in the vocal arts, is such a flexible and adaptive communicator that she could teach tone-deaf 2 year olds to sing operatically. Emphatic testimony aside, she's fun, lively and easy going; a grade A plus instructor!